Tom always has a goal in mind
Tom Mackenzie (10741) is an ideas man. He's never short of inspiration.
But it's a long journey to bring an idea to life as a commercially viable product.
The Auckland-based Old Boy (1987–1991) describes himself as both an inventor and entrepreneur.
"It's one thing to come up with the idea but it's another to successfully take it to market. That's when you need to morph from an inventor to an entrepreneur. I've had plenty of ideas over the years, but some haven't been successful, and others haven't made it past the drawing board.
"You have to do a lot of research at the outset to make sure that no one else has done the same thing before. Once you've cleared that, you need to see if there's a market for the product and then get going building prototypes, testing these and refining them and then finally developing for manufacturing.
"Over the years, I've learnt that you need focus on one thing and do it well. You need a lot of patience and to be prepared to fail – and then get up and go again. It takes perseverance."
Tom's latest invention, which is now in full production, is Telescopic goal, an easily assembled, portable football goal.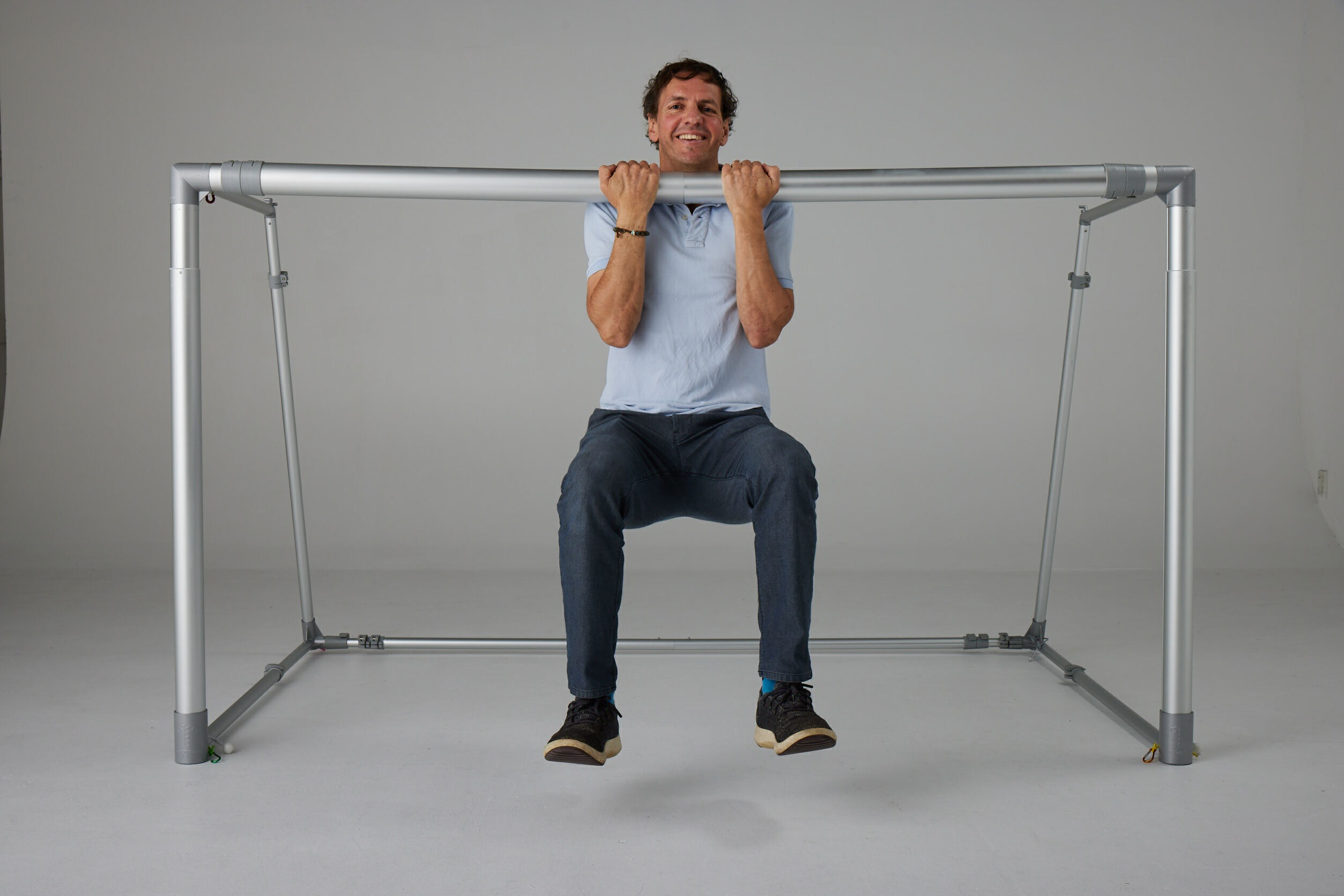 Proving that necessity is the mother of invention, Tom came up with the idea when living in the UK.
A keen footballer, as is his son, Tom noticed how difficult it was to find long lasting, easily assembled goals.
"Buying different sized goals is hugely expensive so I thought there was potential to create a product capable of ensuring not only high-quality long-term use, but an adaptability designed to make football accessible for everyone – no matter their age, ability or backyard space."
Telescopic goal can be adjusted to 35 different sizes to suit a variety of ages and requirements. Check out his website here. The goal is being manufactured in China after a challenging time commissioning prototypes there during Covid.
Tom attended ISPO the world's biggest international trade show for sports equipment in Munich late last year and, as a result, has just sent an initial order to a German distributor. It's a small order but Tom hopes it will be the start of many, with particular emphasis on New Zealand, the UK and US markets.
After leaving Christ's College, Tom attended the University of Canterbury, graduating with a Bachelor of Mechanical Engineering (Honours). He subsequently worked as a project engineer in London and Dublin before completing a MSc:Architecture at the University of East London.
He returned to New Zealand in 2003 and established his first business Energy Mad, which listed on the NZX, producing energy efficient lightbulbs. A sit-down scooter was less successful but then Tom returned to the UK where he established One Goal Football, a game that uses just one goal instead of two. While the idea didn't capture the imagination of the UK market, it paved the way for his current invention.
"I think this is going to keep me pretty busy for a while," Tom says.