Organic food for thought from the Bostock Brothers
Co-owner of New Zealand's Most Outstanding Food Producer – and Old Boy – George Bostock (13355) believes the recipe for business success is a focus on quality over quantity.
Along with brother Ben (12451), George has led a free-range chicken producer – aptly named Bostock Brothers – to national acclaim for its best practice approach to organic farming in Hawke's Bay.
This year, George has shared that journey with an appreciative audience at College's Business Banter breakfast.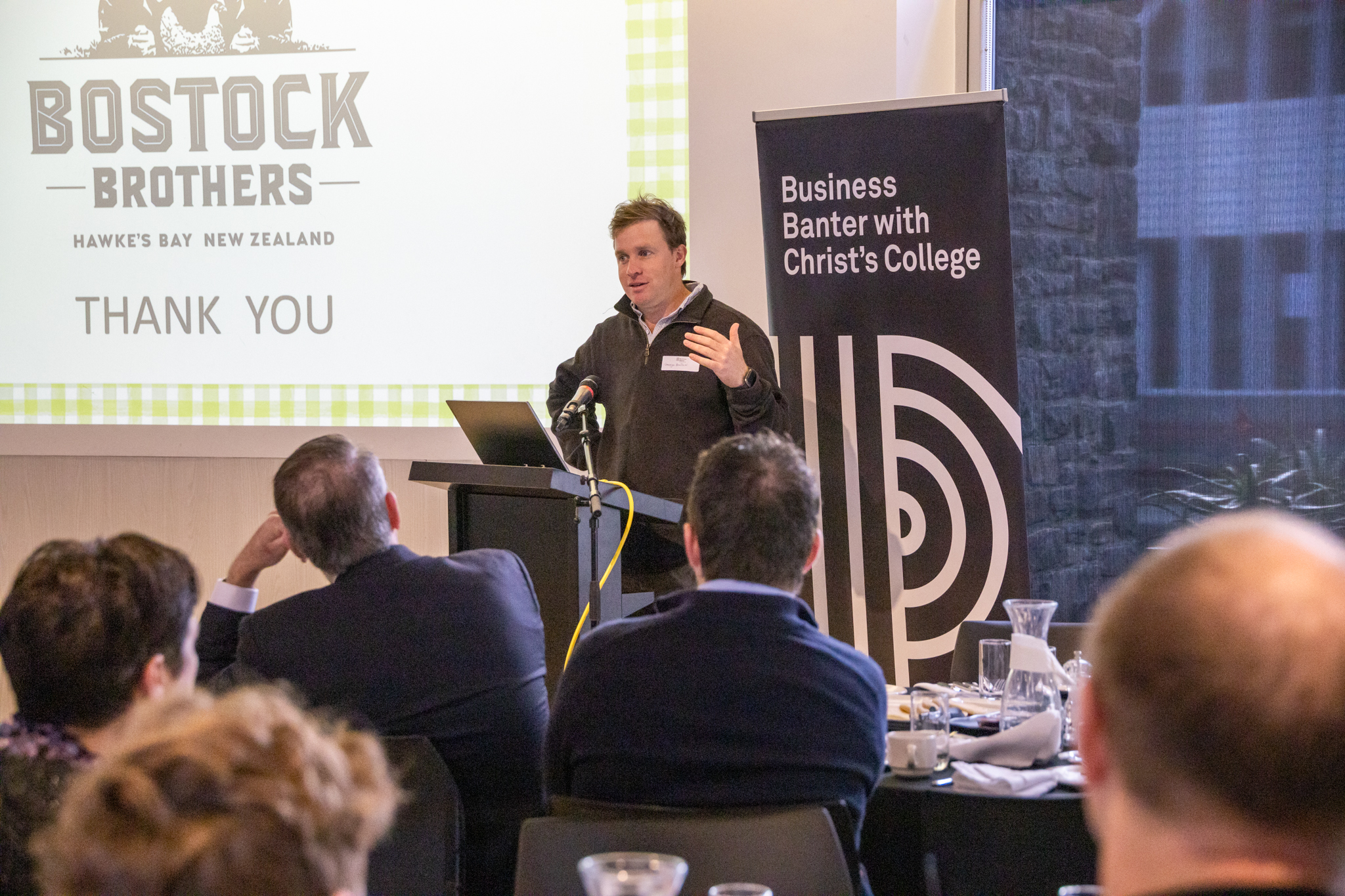 From Jacobs House boarders to Supreme Champions at the Most Outstanding Food Producer Awards, the Bostock brothers are committed to delivering a premier product.
George highlights that "to produce quality, you have to ensure chickens have the best life".
"We are New Zealand's only organic, free-range chicken producer," he says. "We grow our chickens naturally, without any antibiotics or hormones. We also grow the chickens more slowly, which has a really good effect on the flavour of the meat, as well as benefitting the welfare of the birds.
"Our chickens roam freely among organic apple trees. They live a longer, happier life, and this has a very positive effect on the quality of the meat."
The produce business focuses on healthy and safe practices that ensure control – from farm to plate. It only farms organic chickens, rejecting any use of chemicals and genetic modification and leaving the birds to wander among the apple trees or settle in specially designed chalets that are clean and spacious.
The birds can flourish on certified organic grass and organic apples as, well as home-grown feed, including corn and barley. All chicken produce is air chilled and remains chlorine-free during preparation, highlighting the dedication to quality, along with sustainable practices such as compostable meat packaging.
George recalls that Bostock Brothers "was launched in 2014, when Ben saw the need for quality, organic chickens while working as a meat trader in Auckland".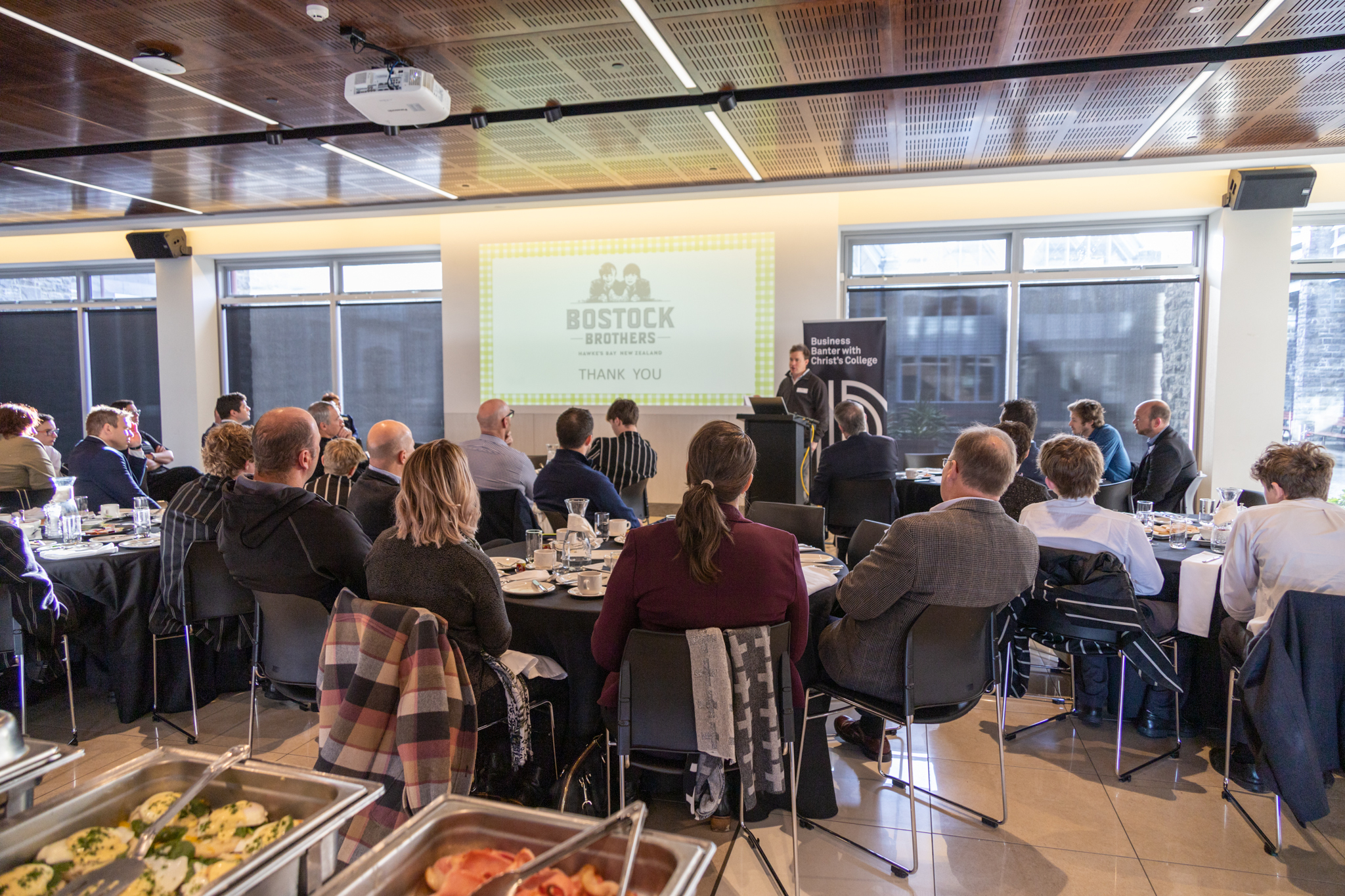 Today, the organic chicken producer is owned by the brothers, along with their father, the owner of a successful organic apple business.
The company logo – featuring George and Ben as boys – "reflects our transparency".
"We are brothers, and we are passionate about organic farming," George says. "We always strive to produce the best quality chicken in New Zealand."
While the company now employs 45 staff, "we started small – with a steady and focused approach – and grew at the same rate as the chickens did".
When it comes to the best advice for someone developing a business, George advises that they "start conservatively and grow from there".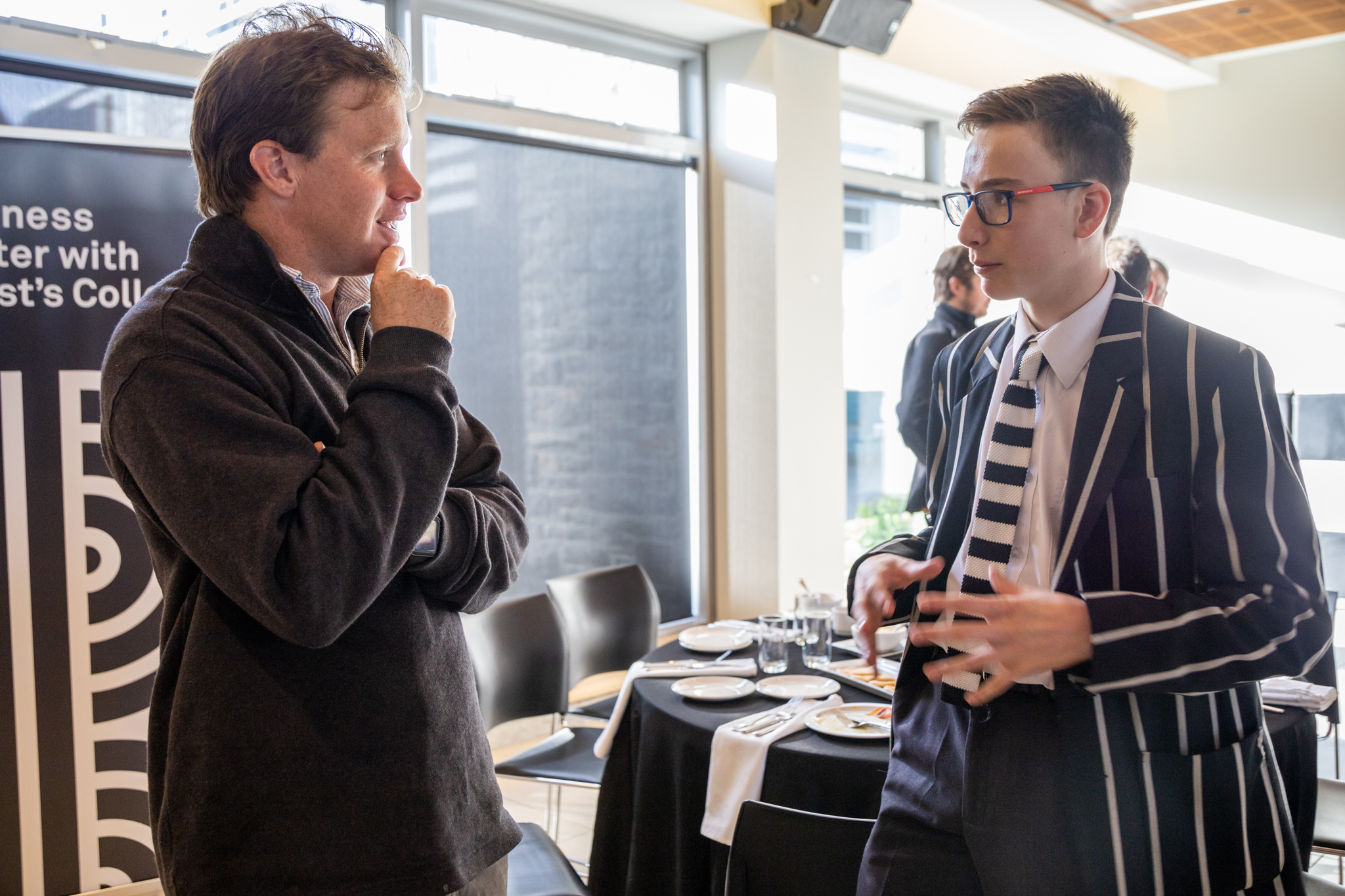 "We were so lucky our product was really well received by consumers," he says. "Today, our products are available in all supermarkets, and many high-end restaurants. While we are slowly moving into international markets, our focus is on supplying the New Zealand market really well first."
George adds that the brothers strive to deliver a superior-tasting product that has been nurtured with a "quality focus on our chickens, our environment and our customers".