Keeping community at the heart of business
Jamie Schwass (13473) spends much of his time giving back to Selwyn, the Christchurch community where he grew up and now works.
After leaving Christ's College in 2009, Jamie planned to become a doctor but soon turned his attention to chiropractic, which offered flexibility and the opportunity to work more with the community.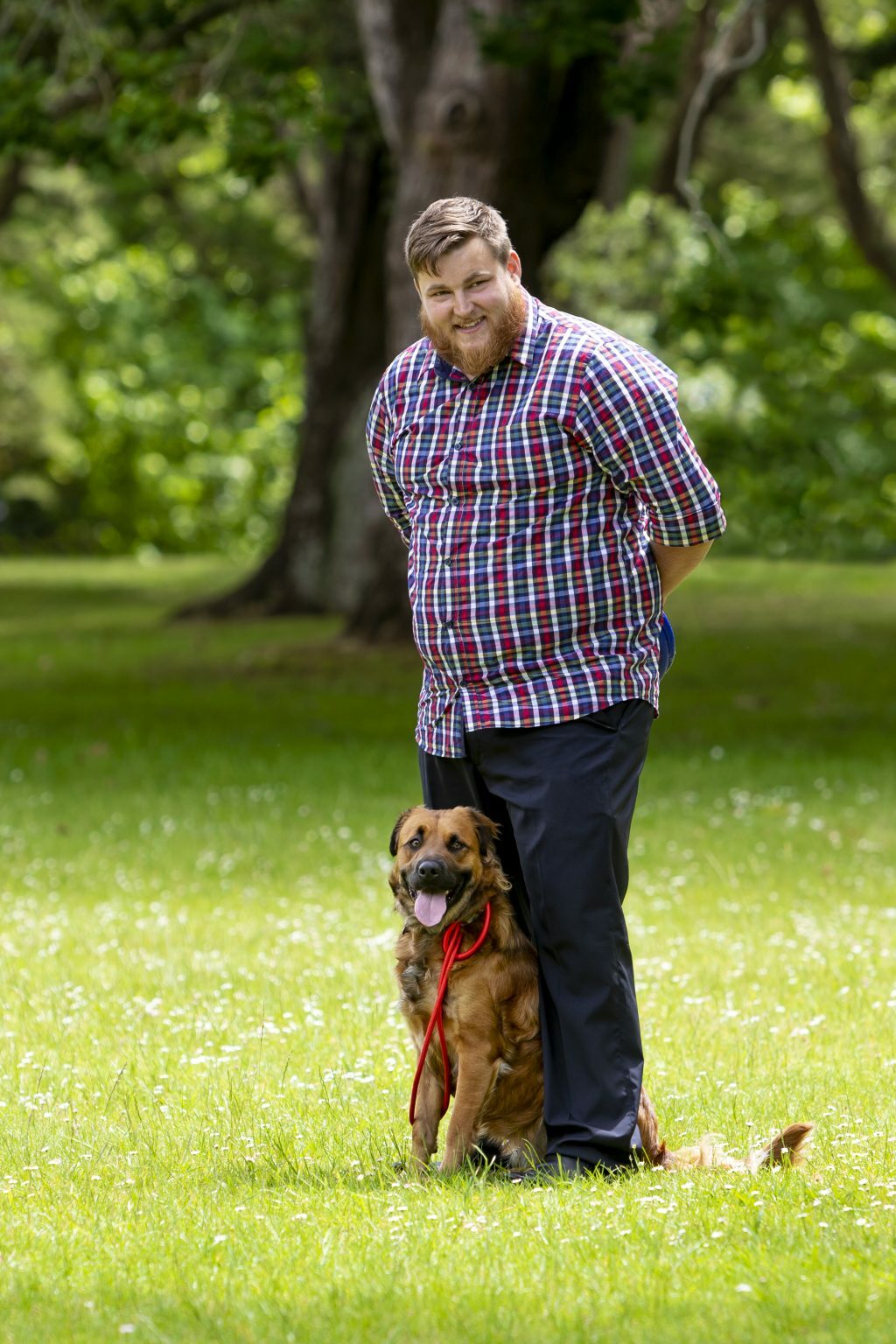 "I was in love with it from day one. I love the holistic philosophy of chiropractic and its focus on living life to its fullest and allowing people to get the most out of their lives. It allows me to take care of a wide variety of age groups and backgrounds who all have the goal of expanding their health and having abundant lives."
After a year working in Auckland, Jamie and his wife, Nishi, decided they wanted to have a bigger impact, especially in Selwyn.
They opened Eden Chiropractic in Lincoln at the beginning of 2019 and another larger clinic in Phillipstown later that year, where services such as massage and reiki were also offered.
"Our approach is to not just aid people through chiropractic care, but also to build a supportive community. We have a large, open plan space where we host events like VIP client nights, wine tastings, birthday parties, and lectures on different subjects."
However, just when the businesses were really gaining traction, Covid-19 struck.
"Having just invested massively in a huge space, the inability to work became very scary, very quickly," Jamie says.
"When we were allowed to starting practising again, we felt it was even more important to do as much as we could to promote businesses in our community and give people an opportunity to re-engage with the businesses they loved and had missed during lockdown.
"We began offering $100 to $200 tabs at local cafes, restaurants, and retail stores where each person could go in and receive a free coffee or discount meal on us. We did a new business each day for about 45 days and covered many businesses across Selwyn.
"From this, the idea grew of getting our friends together to throw a birthday party for kids in the community who missed their birthdays during lockdown. So we organised many local businesses who contributed to two days full of fun for the whole family."
Jamie and Nishi then contacted all the businesses they could support through their 'tabs' and threw a market day with about 20 local businesses, including the local chocolatiers, cheesemakers, and many other producers in the area.
Nearly 2000 people flocked to the market. Three businesses sold all their stock, three others made more money than during the entire Covid-19 period, and another booked almost $5000 worth of hire time.
"We are so proud of how many businesses we could help and how much it positively affected not only the local business economy, but also how much everyone enjoyed the day."
As part of working with local communities, Jamie is helping educate parents on behavioural and neurodevelopmental conditions such as ADHD and Autism.
Keeping life busy, Nishi and he have just welcomed their first baby and house renovations are ongoing. All this under the watchful eye of beloved dog Meera.
Jamie's work with the community has been recognised by the Selwyn District Council and has won a Seven Sharp Good as Gold award – https://www.facebook.com/sevensharp/videos/asb-good-as-gold-christchurch-chiropractor-leaves-tabs-at-local-cafes-so-people-/304135987429614/.