Jack Caunter – taking account of a consultancy career
Old Boy Jack Caunter (14671) believes that having "good friends in good places" helps to build a good career.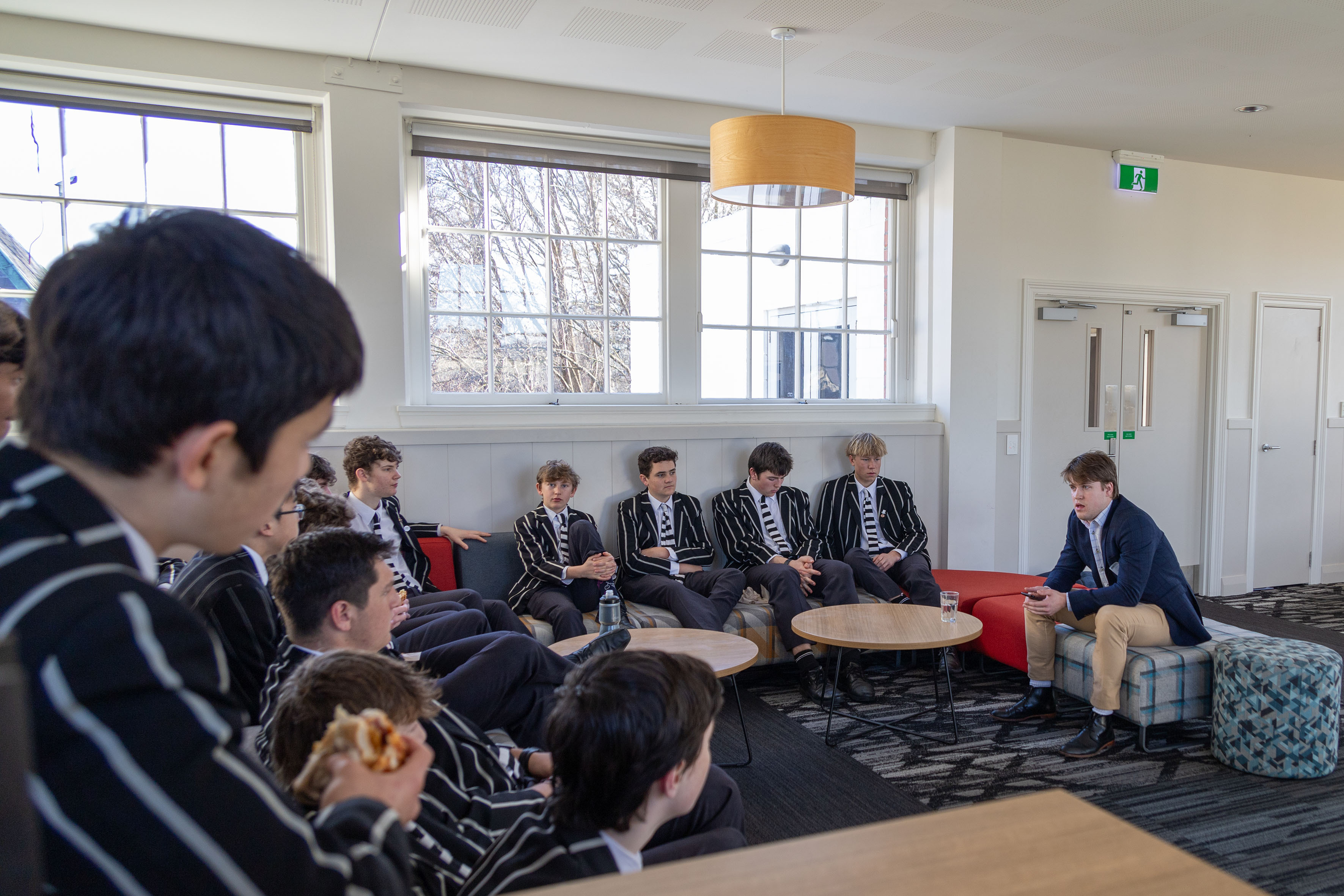 Now a specialist tax consultant with KPMG, Jack has shared his journey – and insights – with more than 20 College students at a Career Convos session.
"I really enjoyed my time at Christ's College and the opportunity to establish a great network of friends," he says. "Thinking back, I would tell myself not to worry too much about getting the highest marks as there is much more to life."
A member of Rolleston House from 2014–2018, Jack has also told the boys to choose a career based on "what you are good at and really enjoy".
He appreciates the support of his teachers and the wider College opportunities to develop a holistic approach to learning that has helped to set up his own career, acknowledging the input of Commerce teacher Graeme Christey and Economics teacher Brian Le Vaillant.
An exchange trip to Nice in France and being taught French by Elaine Tang and Susan Harding are among his school highlights. He encourages boys to make the most of their English classes and take History as "those writing skills are important" in any career.
He also points out that Statistics has been invaluable but high-level Calculus is not necessary.
Completing a Bachelor of Commerce in Accounting and Taxation at the University of Canterbury has been ideal preparation for his post-College life, along with an internship with Enable. During his university days, Jack also took on the role of CPA Accounting ambassador to support the promotion of careers in accounting, finance, and business.
After joining KPMG in July 2022, Jack is kept busy in the taxation area, making the most of his communications skills to support a range of clients.
He believes that being a "people person" is important in his role, and welcomes the chance to take on other positions at KPMG.
At present, Jack is studying towards becoming a Chartered Accountant and also finds time to play on the wing for the Christchurch Rugby Club senior side.