Irish pubs in Brazil, whisky on Waiheke
From Kerikeri in the Bay of Islands, Mark Hindmarsh (10715) came to Christ's College in 1987. Now, after a lifetime of adventures around the globe, he is back in the north – in Onetangi on Waiheke Island.
In the intervening years, he studied at the University of Otago, worked in the Futures Exchange in London for four years, and founded and operated an Irish pub and restaurant group in São Paulo, Brazil. He is now establishing The Heke, Brewery and Distillery on Waiheke.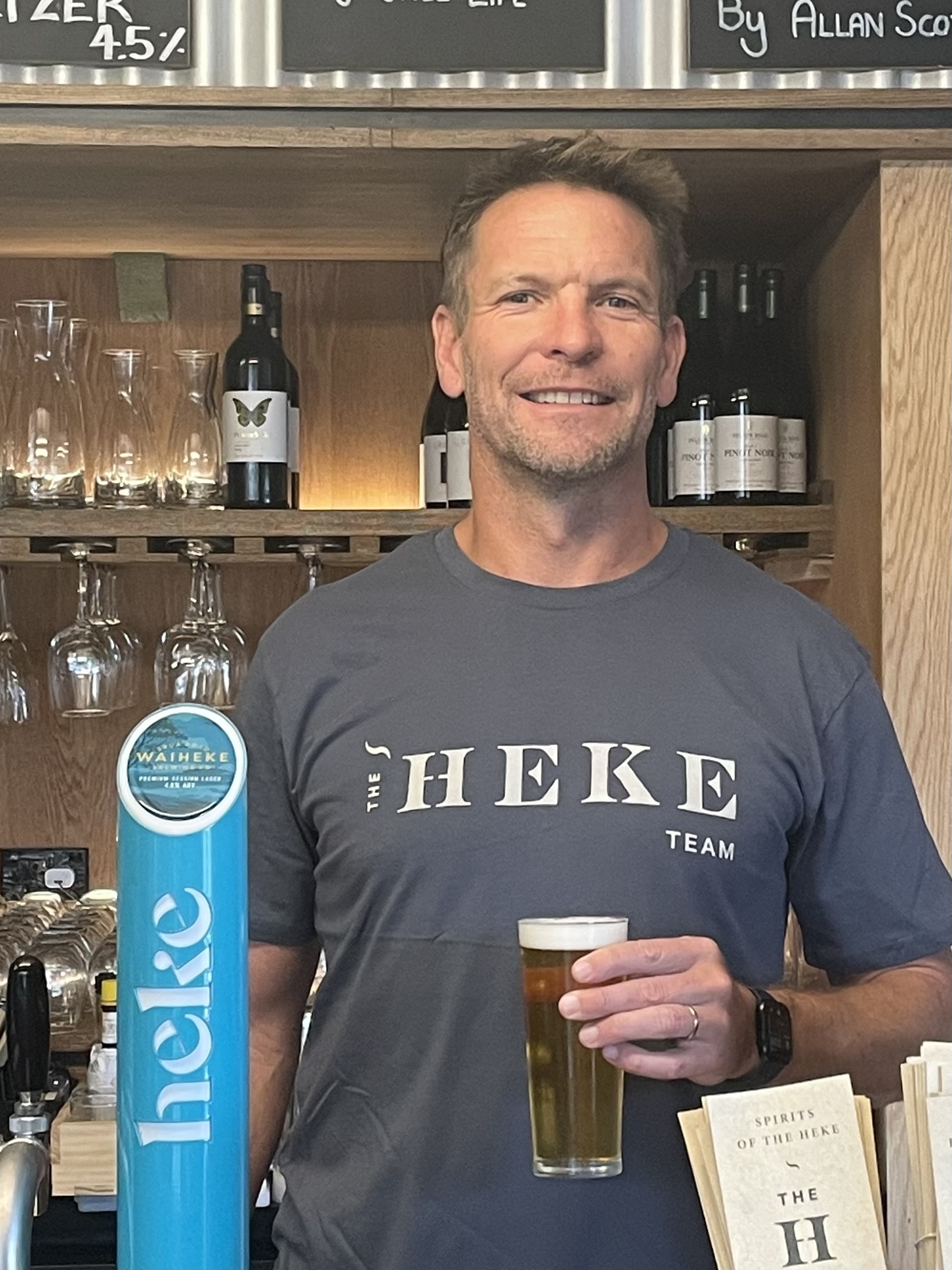 "Christ's College gave me a wonderful start in life and I'm thankful my parents made the sacrifice to send me there. I had a fantastic time, and was given the opportunity to grow and develop, gain confidence and make friends that I still have today. I really enjoyed my recent visit to the Open Day. The school continues to have a great feeling and seems in good heart. I think it is so important, especially in these challenging times, that it embraces tradition, but is still focused on growing and evolving."
Mark's memories as a boarder in Flower's House include learning to love Shakespeare with Joe Bennett, immersing himself in Biology with Graeme Worner, "playing rugby with Tabai Matson, and winning the Maadi Cup in 1991". Mark later represented New Zealand in rowing.
With a Bachelor of Commerce in Economics and Management, he spent four years in London and decided to travel home through Europe, India and Brazil. The last stop proved "an incredible time".
"Success is often strongly aligned with timing, and I landed in Brazil at the right time, when it was pulling out of a deep recession and boomed for the next 12 years."
He quickly realised there were no Irish pubs in São Paulo and decided to open one with his now wife, Vivian – to great success.
"We went on to open another four bars, get married and have three children. It was an incredible time, but as the kids grew up, the call for home became louder and we moved back in 2016 after a sabbatical year travelling around Europe."
He bought into a food distribution business on Waiheke Island and was astounded that New Zealanders tended to drink European beers.
"So, I decided to start a beer brand, Heke Lager, from Waiheke Island. It soon became apparent that we needed a home for Heke, so with some whisky-distilling friends, we opened The Heke, Brewery and Distillery at the beginning of this year. It's been great getting back into hospitality, especially as The Heke closes at 7pm and not 3am like our bars in Brazil."
Mark hopes that the brewery and distillery will be operating by the end of the year, when he plans to offer tours, tastings, and an events centre to complement the existing bar and restaurant.