Gateway to Computer Science career via Stanford
Georgia Tech graduate Chris Jung has taken a slight detour, returning to College to share his American university experience with students before heading back to the United States to undertake a Master's Degree in Computer Science at Stanford.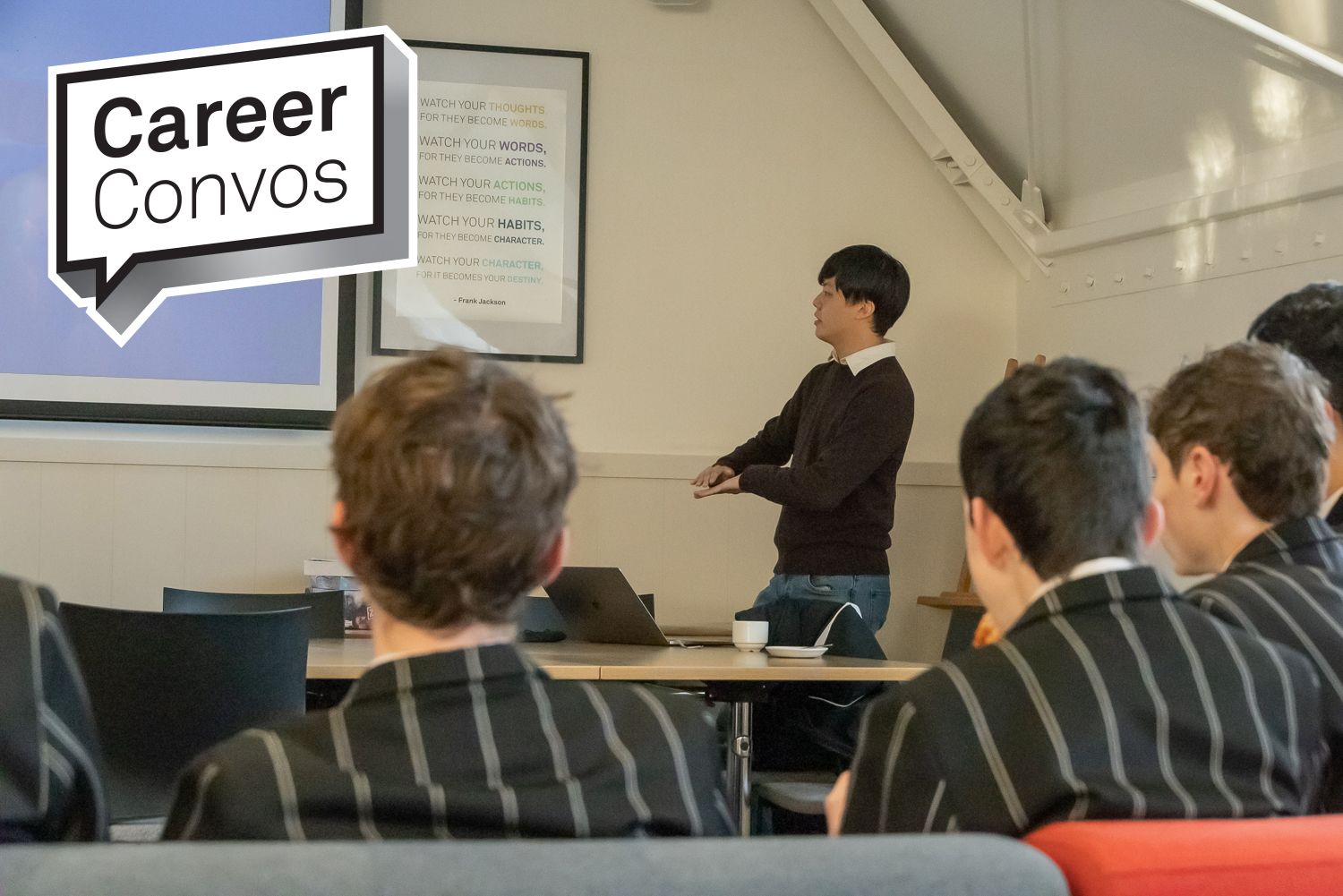 He has outlined his impressive journey at the latest College Career Convos session before taking on his next educational challenge at one of the top three universities in the world.
A former International Olympiad in Informatics competitor, national programming champion and recent graduate from the renowned Atlanta-based university, Chris recalls that "he always wanted to study in the US".
In an insightful presentation to senior students in his former College House, Jacobs, Chris, 22, has outlined the multiple opportunities for those boys interested in Computer Science, keen to target a degree in the US, and wanting to become software engineers.
"There is something for everybody in Computer Science and many different career paths," he says.
Cyber-security, algorithms, and theoretical are among the options, with potential careers in mobile app design, web development, or research and developing new techniques.
Chris points to the "wealth of options" in the US, urging the boys to consider those providers offering high-content degrees and those that attract top companies when it comes to hiring graduates.
"There are some great places to work, such as Google, Apple and Microsoft, a range of jobs, good pay and a great work/life balance."
He also highlights the importance of achieving very good marks in the American SATs to gain entry to a top university.
The boys have responded with myriad questions, welcoming the chance to learn from someone who has taken a remarkable journey, and perhaps to follow in his footsteps.