Farmer John's still having fun
At aged 76, John Wall (7242) is still working on the farm five days a week, fulfilling his Justice of the Peace duties, and helping as a dressage steward at local equestrian events in Manawatu.
It's a busy life, just the way affable John likes it.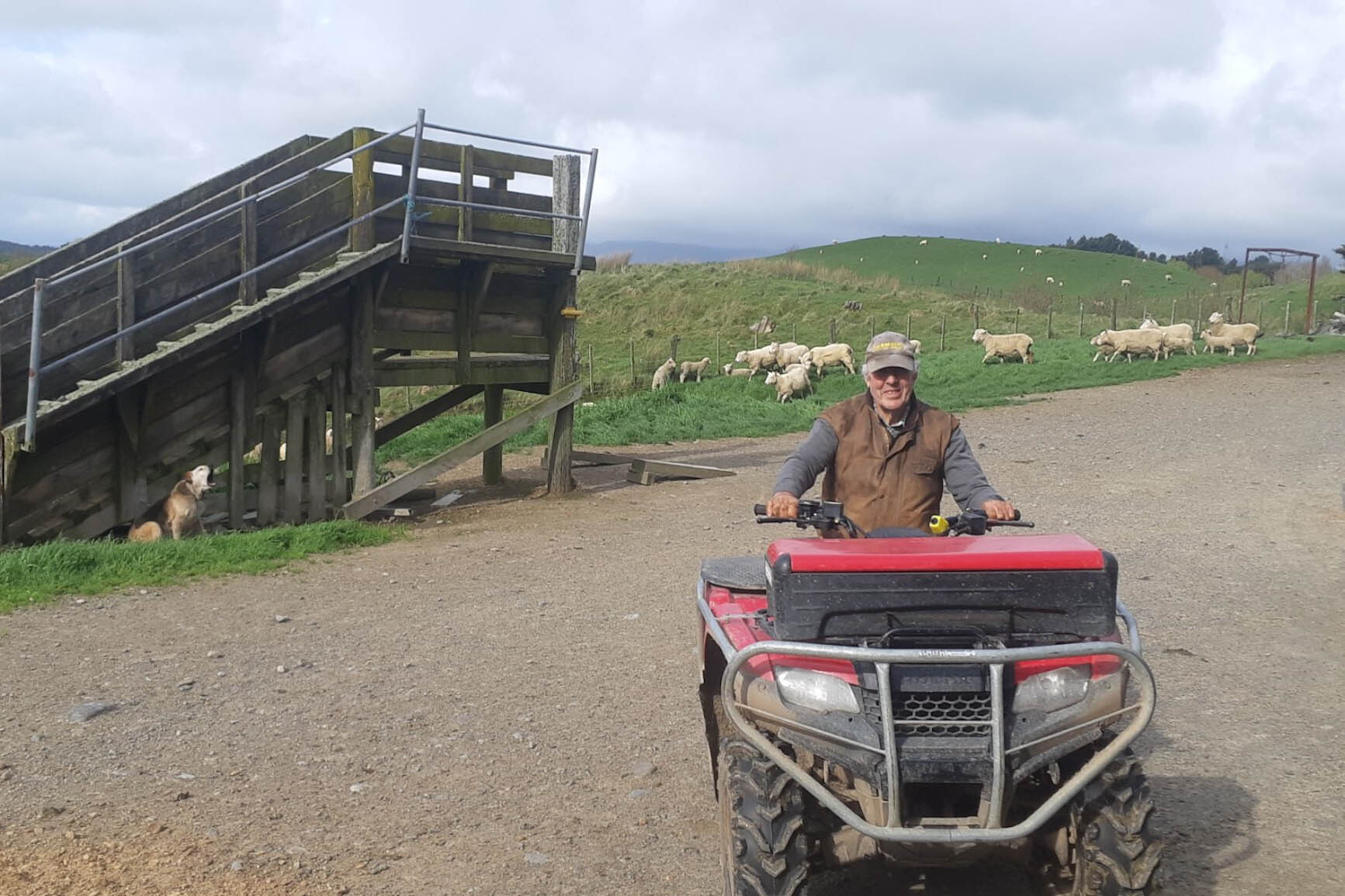 A fifth-generation farmer, John grew up on the family farm at Kairanga near Palmerston North. In 1972, the family farm was sold, and John moved to Mt Biggs, between Feilding and Bulls, where he bought 202 hectares. He's now sold all but 23 hectares of the farm but manages his brother-in-law's nearby sheep stud.
"Farming is quite a solitary job so being a JP is a good balance. Last time I was on duty in Palmerston North, I saw 26 people in two hours. And last year, I saw over 400 during the year. You meet all sorts of interesting people, and it keeps me off the street," John says.
"I just like helping people."
He does three stints a month as a JP, two in Palmerston North and one in Feilding.
"As long as it's fun, it's good. When it's no longer fun, it's time to move on."
John was a boarder at Christ's College during the early 1960s, before heading to Massey where he gained a Dip Sheep Farming. Then he was off on an overseas stint before returning to New Zealand where he bought the family farm, a mix of sheep, cattle, and crops.
Today on his now much smaller property, John and wife Maren run 100 ewes and lambs, six pet lambs at last count, and a pet sheep that's 10 years old but will still eat nuts from John's hand.
The couple has three children and five grandchildren.
John can't say enough good things about his wife of 45 years. "She is the most marvellous woman that ever there was."
Although John had grown up with horses, it was Maren who really got him involved with the equestrian world, and later their daughter through her dressage competitions. He has held an impressive list of steward positions over the years including for Equestrian Sport New Zealand and with the International Federation for Equestrian Sports.
Clearly one who gives back, John has also been actively involved in the local agricultural and pastoral associations and was awarded a Royal Agricultural Society medal for excellence to agriculture in 2016.
It's easy to see why John has garnered such respect and friendship. He's not just interesting, he's a genuine man who's interested in others.