Chancellor John Whitehead at the helm
The Order of St John, which traces its history back to 1080 and the Knights Hospitaller, is in the capable hands of Old Boy John Whitehead.
As its Chancellor since June 2020, he leads New Zealand's most trusted charity, comprising about 17,500 members, both employees and volunteers. Apart from the Emergency Ambulance Service, which serves about 90% of New Zealand, there is also a Customers and Supporters wing, and a Community Health Service. Plus, there are programmes such as St John in Schools, which has provided first aid training to 750,000 children, mobile clinics and a host of other services.
John made the move to St John after a long and distinguished career in government and governance – from Treasury to the London High Commission, the World Bank Group and other contracting positions.
"After spending years in remote offices or board rooms helping make decisions that impacted on the lives of other people, I was keen to get more involved in a 'frontline' role where I could see more directly what we were doing to help."
He assisted the Wellington Free Ambulance with reviews, and governance and management advice, quickly finding his skill set best fitted that work rather than hands-on positions. He joined St John as a Board member in 2016 and became Chancellor on St John's Day, 24 June 2020, answerable to its Prior, then Governor General, Dame Patsy Reddy.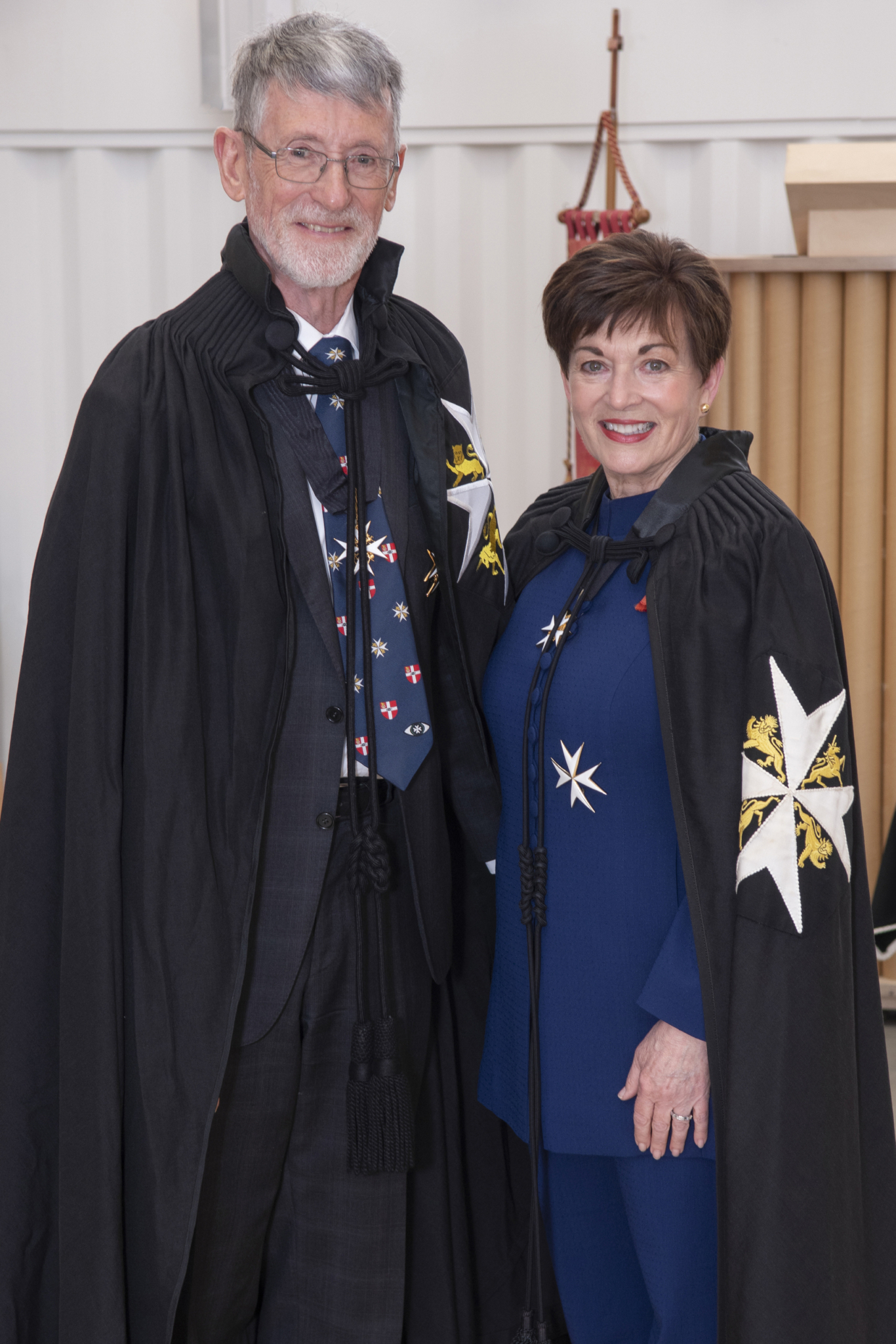 John says the Order of St John's longstanding values and traditions, together with its adaptability to modern times, have allowed it to survive and thrive.
He credits his Christ's College education from 1965–69 for giving him insight into realising that he had to do more than just rely on his intelligence to get through life.
"I had to apply hard work and discipline myself. I also learnt the value of teamwork – partly through applying this academically, but also via sports. College helped me socially and emotionally, too. I think that, at the time, I was probably the only student coming to College who lived in a State house. I won an Entrance Bursary to attend and a Somes Scholarship to continue to get part of my fees paid beyond Year 11, the 5th Form," he recalls.
"My intake year was a very bright one and I was never first in class. But in the days when only about a couple of hundred University Scholarships were awarded nationally, we managed to win nine of them in 1969 – mine being one of them."
Unsure exactly what he wanted to do, he gained a BSc (Hons) and a Master of Commerce (Hons) before becoming a research officer in the Statistics Department in Christchurch. From there he worked in the then Legislative Department as a researcher for the Labour Party, transferring to Treasury five years later, where he spent most his career – interrupted by a secondment to the Prime Minister's Advisory Group, and then to the London High Commission as Counsellor and then Minister (Economic). From 2003–11 he served as Secretary to the Treasury, and then spent a couple of years on the Board of the World Bank Group, based in Washington.
Now winding up his career, John is not only Chancellor of St John but also holds governance roles in the Anglican Diocese of Wellington, which, he says, aims to serve "the last, the lost and the least".
"This feels very consistent with the work of St John and one of the wonderful things I have come to realise is how much these values are shared by those of different faiths."