Barker's of Geraldine – a winning recipe
No one drives through Geraldine without stopping for a coffee and tasty treat at Barker's Foodstore & Eatery.
The purpose-built landmark built in 2019 sits behind the Old Vicarage. It is one of Old Boy Michael Barker's (8451) latest innovations for the 50-year-old berry fruit business, which has made the Barker name synonymous with Geraldine.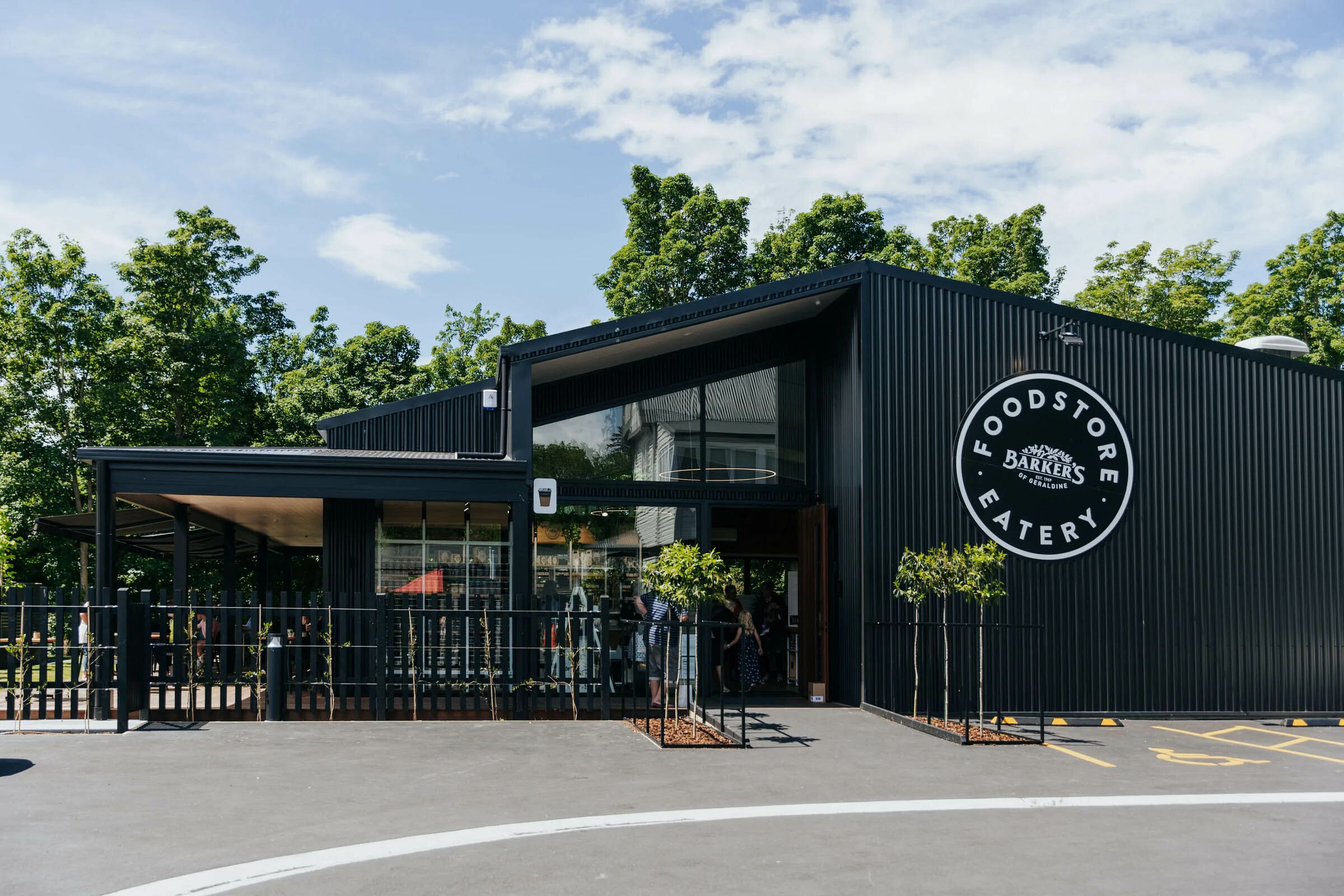 Recently awarded the 2022 Bledisloe Medal by Lincoln University for his outstanding contribution to the fields of business, marketing, manufacturing, and horticulture in New Zealand and internationally, Michael is chief executive, managing director, and chairman of Barker Fruit Processors Ltd.
He says he "went home in 1980 to give my parents a hand" after four years of study for a Bachelor of Horticultural Science at Lincoln University.
"I was going to do an OE, but I went back to the farm, and never left."
By then, his father, Anthony, was already engaged in a small fruit wine-making operation, and with Michael's innovation and drive, the enterprise moved into making world-class jams, chutneys, syrups, and condiments.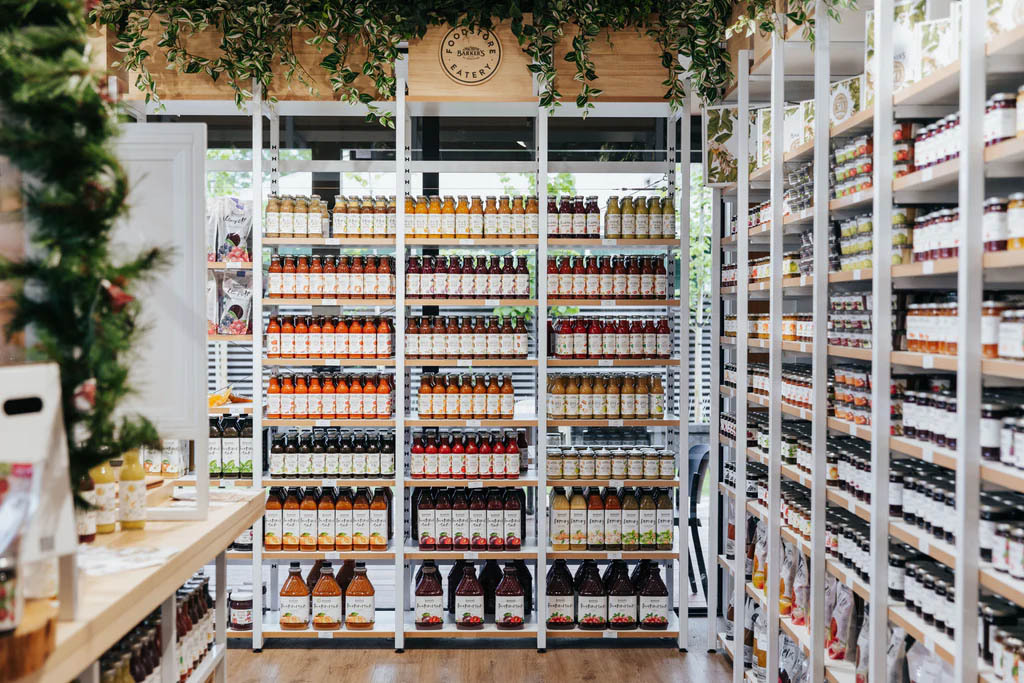 "I could see the opportunity to displace imported specialty condiments supplied to New Zealand retailers with our own New Zealand produce."
Anathoth Preserves joined the business in 2007 and Barker's now employs more than 270 people and has become a market leader in many categories.
All manufacturing takes place near Geraldine on a corner of the old family farm, where more than 600 products are made from more than 1000 ingredients.
Barker's has won many food industry and business innovation awards from processing fruit into grocery, bakery, food-service and ingredient products.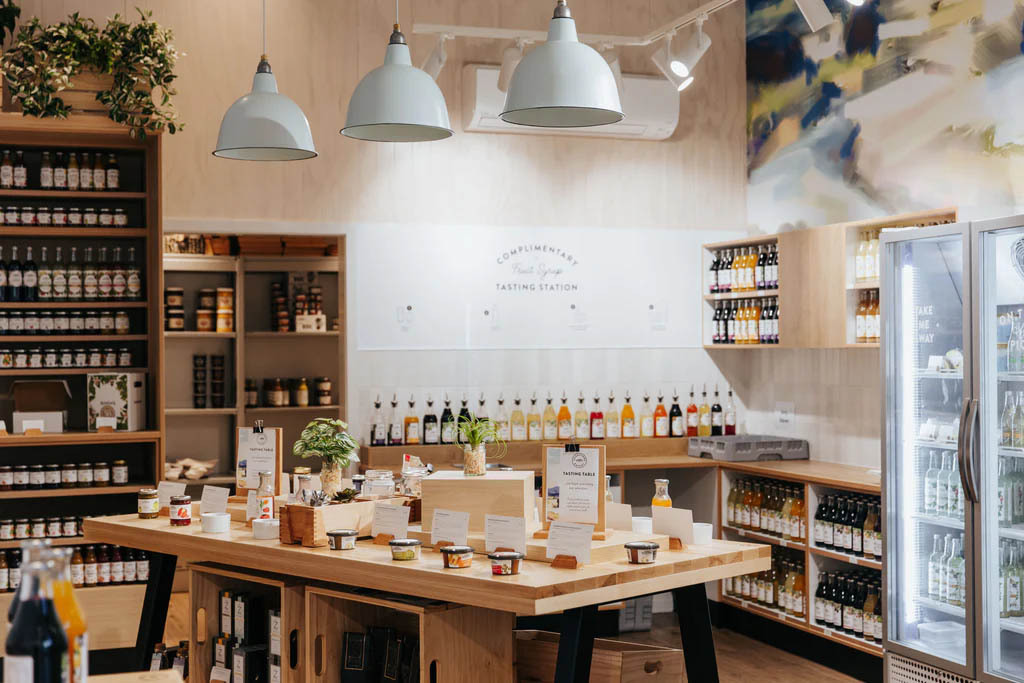 Its scope was further extended internationally in 2015 when the company sold a majority stake to family-owned French company Andros, with Michael retaining a shareholding in the business, and remaining as chairman.
It is all a very long way from his College days where, he recalls, "I was very average at everything, and found I had to work harder than others to succeed".
"I learnt to be resilient, and I learnt that nothing of value comes easily."
Michael says the most challenging times in his career have been dealing with supermarkets – "incredibly frustrating at times but rewarding at others".
"The same goes for banks, but I don't blame them for the grief they gave us, because, for years, we were technically unbankable."
Business highlights include "celebrating in style with all colleagues our 25th, 30th, 35th, 40th, 45th and 50th birthdays, recognising the long service of hundreds of employees".
"And watching our market shares in every category steadily climb year after year!"
Now hands off the business, Michael and wife Brigitte recently have fully renovated and redecorated the Old Anglican Vicarage which they now manage as boutique accommodation.
"Making a super king bed at The Vicarage Geraldine takes much longer than it did to make my single bed in School House."