Back on the attack – 60, 50, and 25 years on
Sixty years on, four 1963 Christ's College 1st XV members have lined up for their reunion, reflecting on the travels of their very social "amateur" team and remembering the seven players who have watched their last game.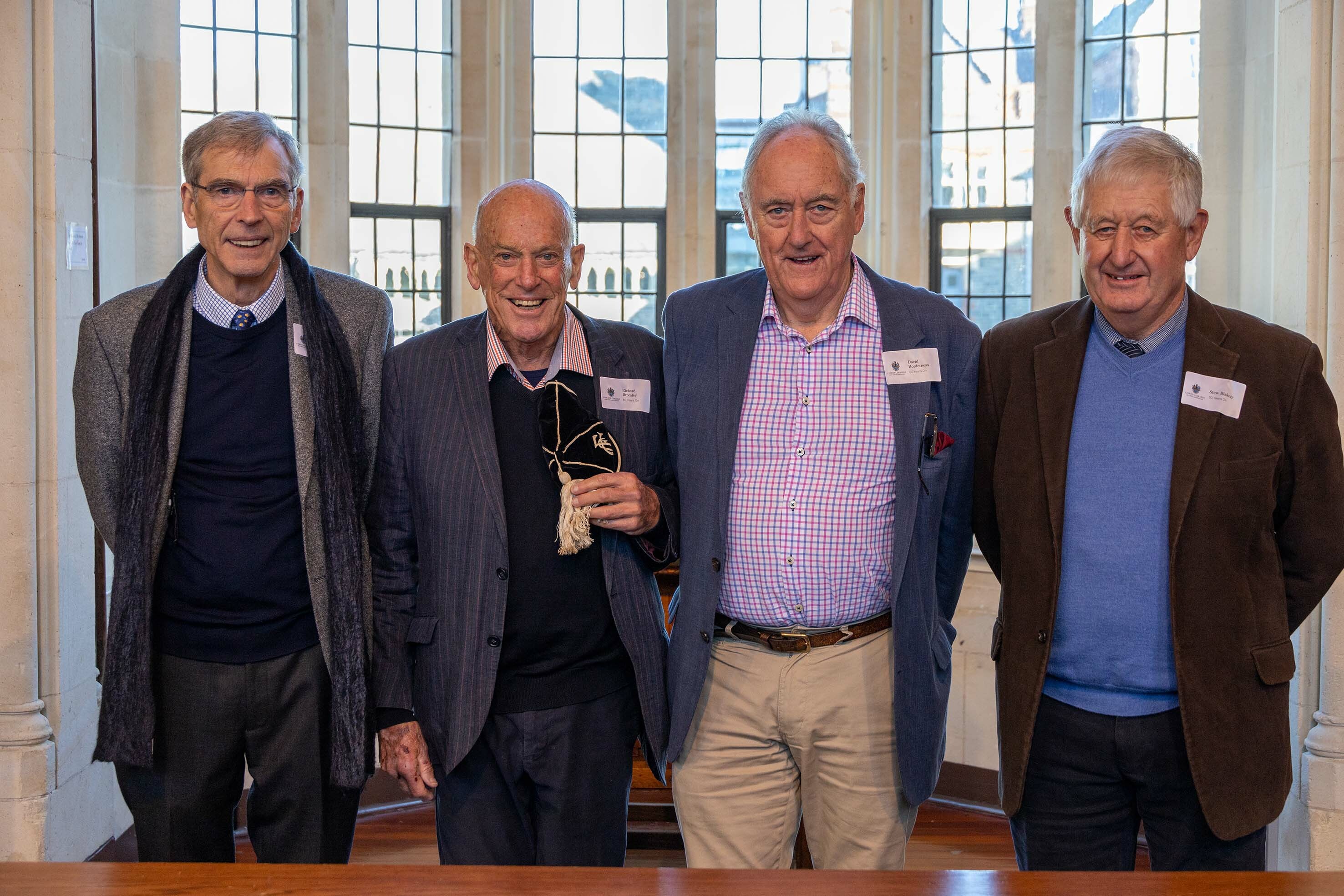 All backs, they have been joined by members of the 1973 and 1998 1st XV rugby teams for a reunion breakfast in the Dining Hall, a wander around the school grounds – including a look at the new sports centre, Upper West – and an afternoon at Christchurch Boys' High School to watch the annual game.
Rob Black (6853), Stew Blakely (6994), Richard Bromley (6861), and David Holderness (6765) all agree that the team "often faced much bigger opponents" and "were amateurs compared with today's players".
They recall the sideline cry of "zip, zip, zip", but not a great deal of other advice.
For Rob, the 1963 1st XV "was not coached up to the standards of today" but "was supported by the masters".
He says that each boy's weight "used to be included in the rugby programme and my weight went up by a stone from my actual 10 stone three pounds" in the publication on game day.
A chartered accountant, Rob still has family ties to College and continues to provide his financial expertise to several charities.
Looking out over Upper during his reunion tour, Rob recalls that his father, Herbert Black (3577), "was the first boy to cycle along the length of the wall" next to the Botanic Gardens.
All the reunion members were keen to learn more about the new multi-functional sports centre, and particularly the move to fully restore Upper and develop a world-class turf that would serve generations of rugby players to come.
David, a retired District Court judge, has also reflected on the social side of being in the team and the excitement of travelling overnight on ships between Lyttelton and Wellington to take part in the Quadrangular Tournament in the North Island.
Along with Richard, a former Deputy Headmaster and biology teacher at College, and Stew, who has farmed all around Canterbury, they have reminisced about their team travels and their time at school. Each has enjoyed seeing the changes at College during their reunion day and having another chance to be on the sidelines for the big game.