Author Alex McKinnon opens new page
Author, investment manager, and Old Boy Alex McKinnon (11465) has opened a new page in his career, visiting Christ's College to share his thoughts on writing and the importance of solid English skills in all facets of life.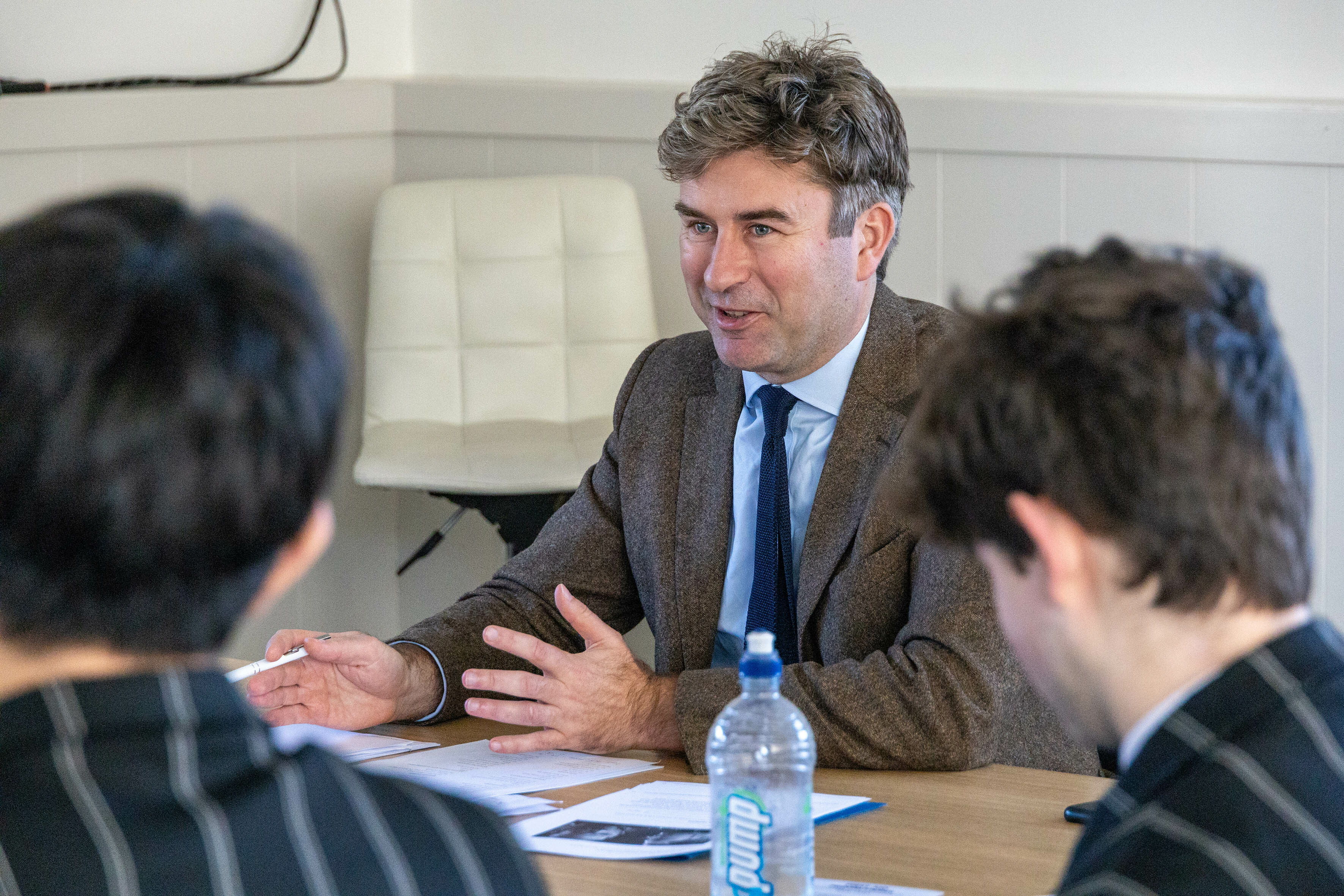 A member of Jacobs House from 1992–1996, Alex works in the world of finance but has also found time to delve into his own fascinating family history to write Come back to Mona Vale: Life and death in a Christchurch mansion.
Initially, he condensed the manuscript and won the 2020 Landfall Essay Competition with Canterbury Gothic.
In the book – published in 2021 (Otago University Press) – Alex's meticulous narrative seeks to decipher the early mysteries in the history of his mother's well-known Christchurch business family.
Ten Year 13 students have taken the opportunity to learn from Alex during his College visit.
"I have talked to the boys about the skills you can take from English – the technical skills but also the broader skills of empathy, understanding the cultural context, and how you can apply those in your writing," he explains.
"During our session, we went through a range of examples of how people apply good writing skills to very different forms of writing."
Alex has also highlighted that "reading and writing is a very easy way to learn about the wider world and engage with it – something you must do throughout your whole life".
He has been impressed by the boys' ability to engage with diverse materials.
College Head of Academic Angus Gifford says it has been "great to hear about different books and conventions from the perspective of someone who's written professionally".
"A lot of what we discussed was helpful for our own curricular writing, but also more generally, showed us the variety of areas where effective written communication is important," he says.
Alex recalls his own humanities focus during his years at Christ's College, with CJP Williams running Classics and a very strong English department.
"I had the benefit of being taught by Rob Donaldson and then Nick Lindo, Joe Bennett, and John Boardman. They were all highly intelligent but also rigorous."

As for his book, Alex hopes that it stimulates readers to think about their own families, particularly about the "way we all sometimes present ourselves".