Albert O'Shannessey – from Upper to New York via rugby
Old Boy – and Central Washington University (CWU) graduate – Albert O'Shannessey (14915) has been drafted into the 2023 American Major League Rugby Collegiate Draft.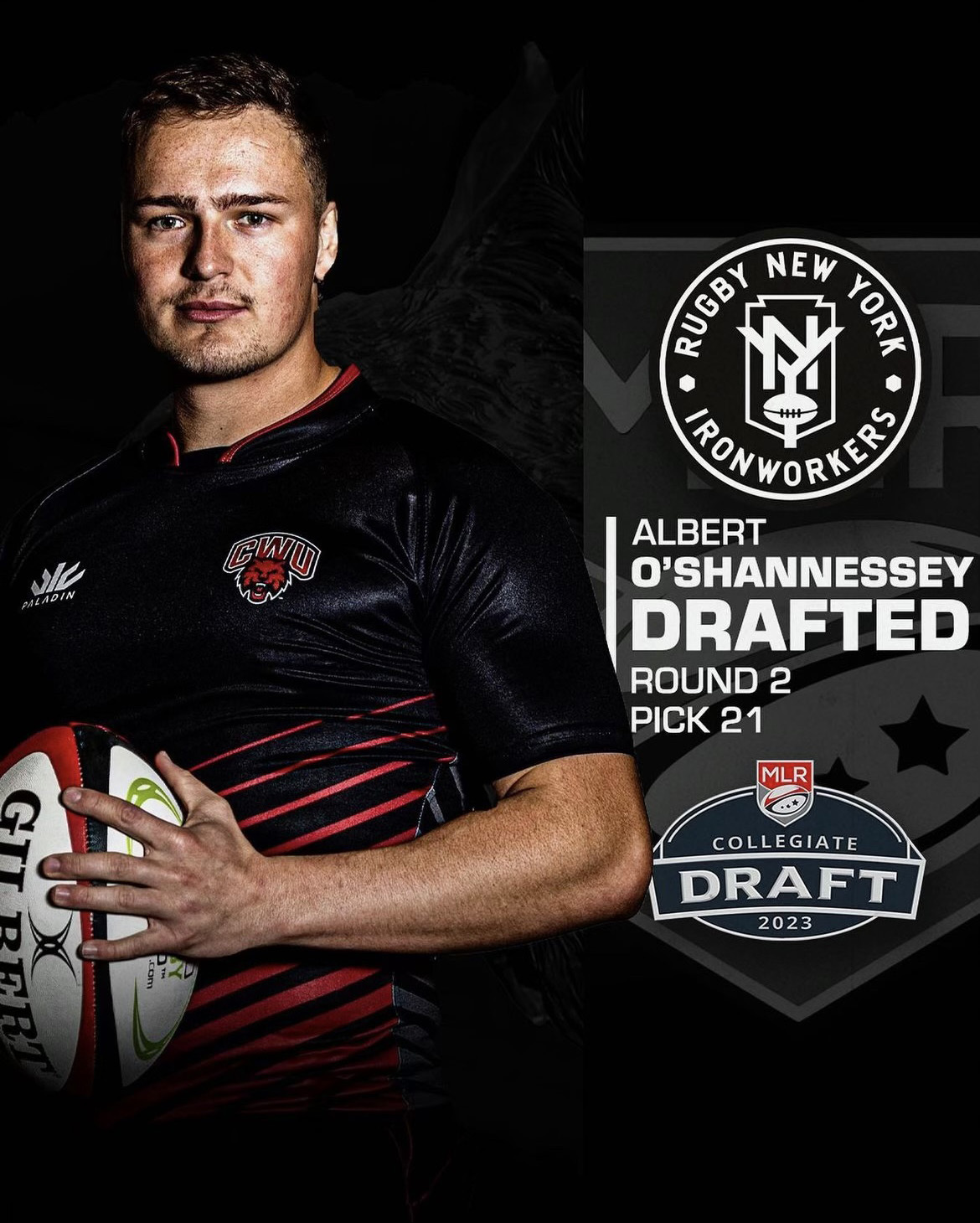 A flanker like his All Black grandfather, Albert has been selected by the Rugby New York Ironworkers. He is the first New Zealand college athlete to be drafted through the American collegiate draft system.
Albert's grandfather, Kevin Meates, and great-uncle, Bill Meates, both played for the All Blacks in the late 1940s or early 1950s.
CWU Head Coach Todd Thornley notes that Albert is one of "three recent alums to be picked up in the draft and have the opportunity to continue their careers in the professional game".
In one of CWU's most successful seasons, Albert has led the team to one of its highest Division One rankings, including beating the champion Canadian side.
Leading up to the draft, 50 players were selected out of the top 150 players to attend the Collegiate Shield, a five-day, pre-draft trial and camp. The former CWU Wildcats captain impressed and was named captain of one of the two trial teams. From that, Albert was drafted in round two as pick 21.
In June 2022, Albert graduated from CWU with a Bachelor of Science (magna cum laude), majoring in Managerial Economics with a minor in Business Analytics.
He has just completed a Master's Degree in Information Technology and Management, specialising in Structures of Data Analytics.
During his time in the College 1st XV, Albert helped to break the 17-year winning run of Christchurch Boys' High School in the annual rugby game. He was also a Canterbury U18 player, U21 Māori representative, and won national rowing medals. In 2019, Albert was recognised as a top D1A freshman in rugby in the United States.