A cool head in a crisis
Old Boy Chris Henshaw is part of the highly qualified team of 16 Search and Rescue Officers who monitor the country's safety, ensuring a 24-hour, 365-day response is always available across the New Zealand Search and Rescue Region (NZSRR).
The region covers a 12th of the world's surface, some 30 million square kilometres – most of it ocean.
"It looks like an arrowhead, with the point being the South Pole," Wellington-based Chris says. "The area extends from the mid-Tasman Sea, half-way to Chile, and from the South Pole, almost up to the Equator. It includes the Pacific Island nations of the Cook Islands, Niue, Kingdom of Tonga, American Samoa, Samoa."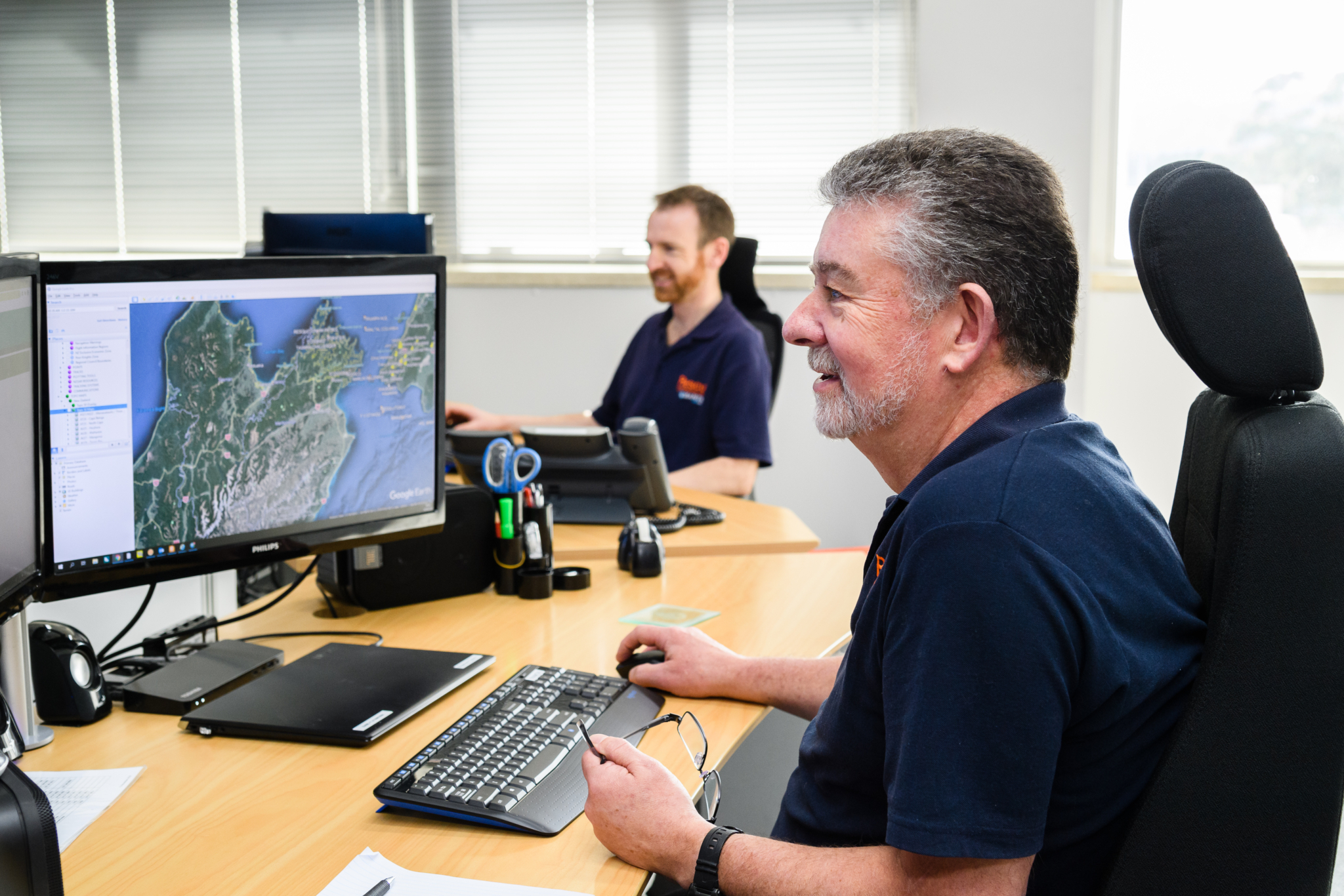 For the past nine years, Chris has been a Senior Search and Rescue Officer, managing and coordinating aircraft (helicopters and the Royal New Zealand Air Force) and vessels (commercial ships and fishing vessels) so that emergency responses are undertaken as efficiently and effectively as possible to successfully rescue those in distress.
"The greatest successes in this work involve getting a person back alive from a situation, and keeping the family updated throughout the response, and then advising them of the outcome," he says. "Conversely, the greatest challenges can be figuring out the best way to provide the most appropriate response to help the person in distress. It might be a relatively easy task of directing a rescue helicopter to help someone who has activated their Personal Locator Beacon (PLB), through to the complex planning of a search for a missing aircraft or planning to save a yachtie or fisherman out in the middle of the Pacific or up in the Islands."
Water has been a constant in Chris's life. As a dayboy at Christ's College from 1979–82, he qualified as a life-saver and gained an open-water PADI dive qualification. University studies, and roles at the Bank of New Zealand and for various government departments preceded his switch to becoming a Search and Rescue Officer with Maritime New Zealand's New Zealand Rescue Coordination Centre (RCCNZ) in 2009. Concurrently, from 1984, he was a member of the Royal New Zealand Naval Volunteer Reserves in Wellington, moving through the ranks to become an officer.
"Over the course of 22 years I enjoyed many an experience, had a large number of opportunities and saw a fair amount of the coastline and seas around New Zealand."
After changing course, he spent five years volunteering with the Coastguard Unit in Mana as operational rescue crew and, in 2008, was awarded Coastguard New Zealand's Operational Volunteer of the Year award.
Nowadays, water still plays a big role in Chris's life. He's recently moved up the Kapiti Coast and apart from keeping fit by cycling, likes nothing better than sea kayaking around the wider Wellington coast.
"It's just under an hour to paddle the channel across to Kapiti Island to explore the coast. Then, of course, it's another hour paddling back."